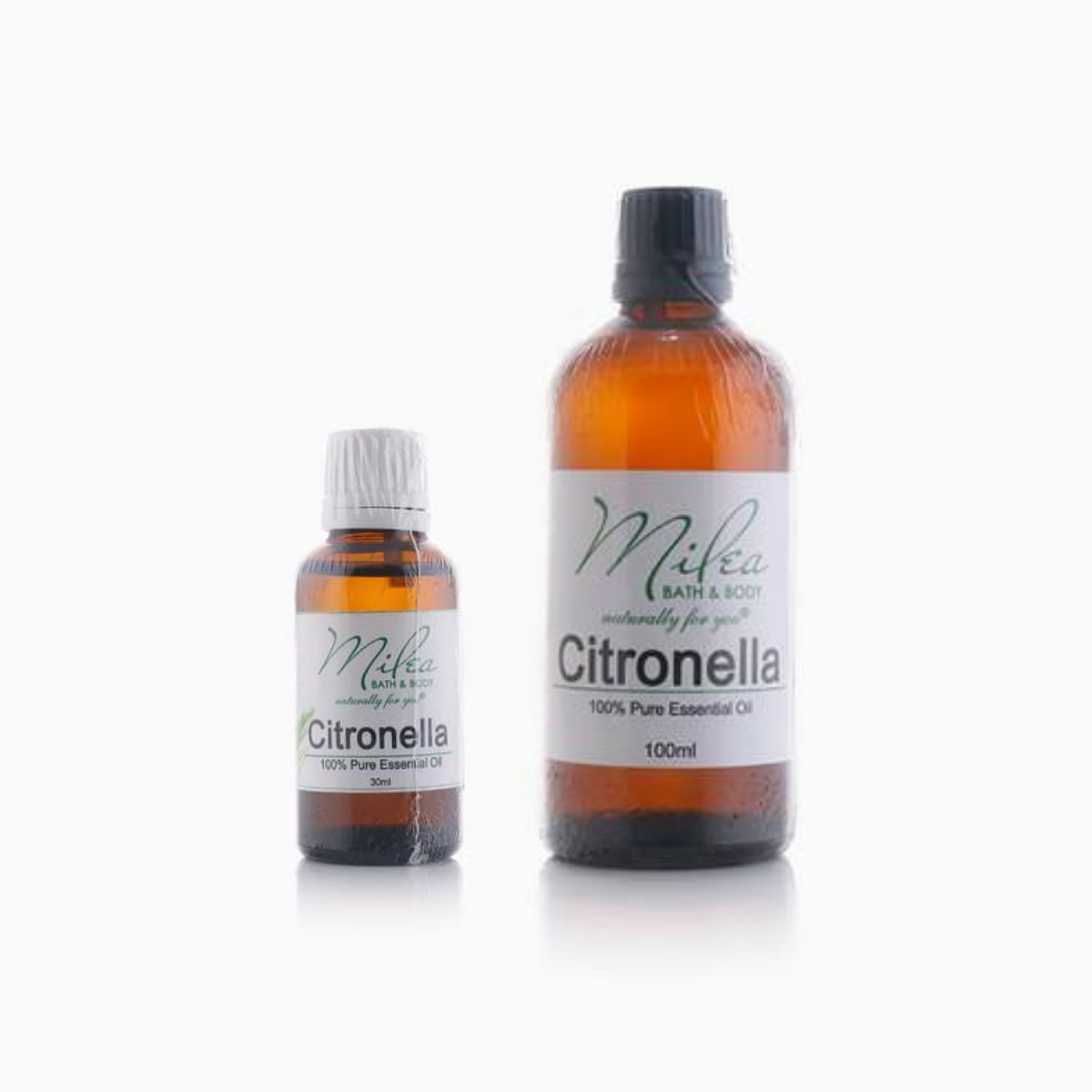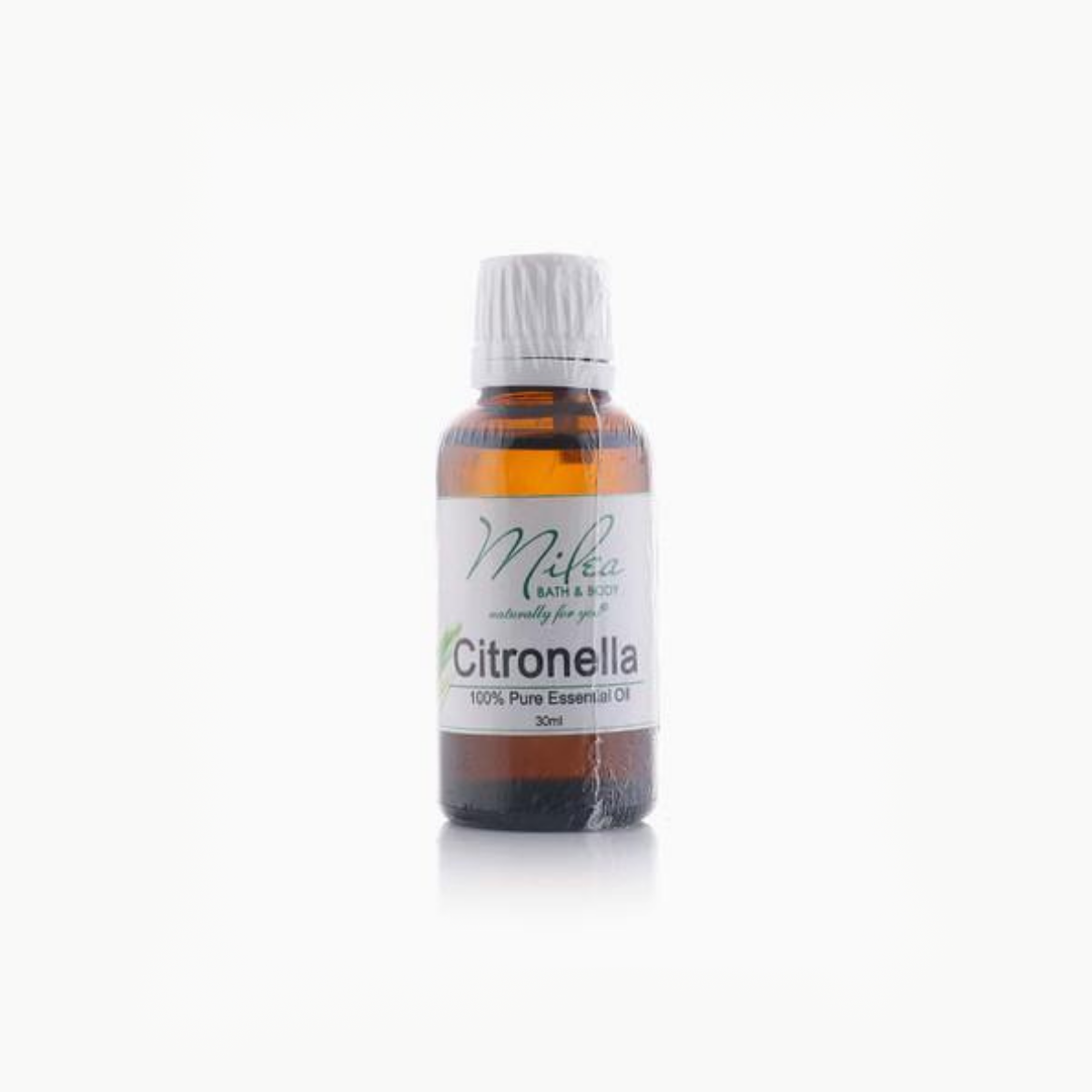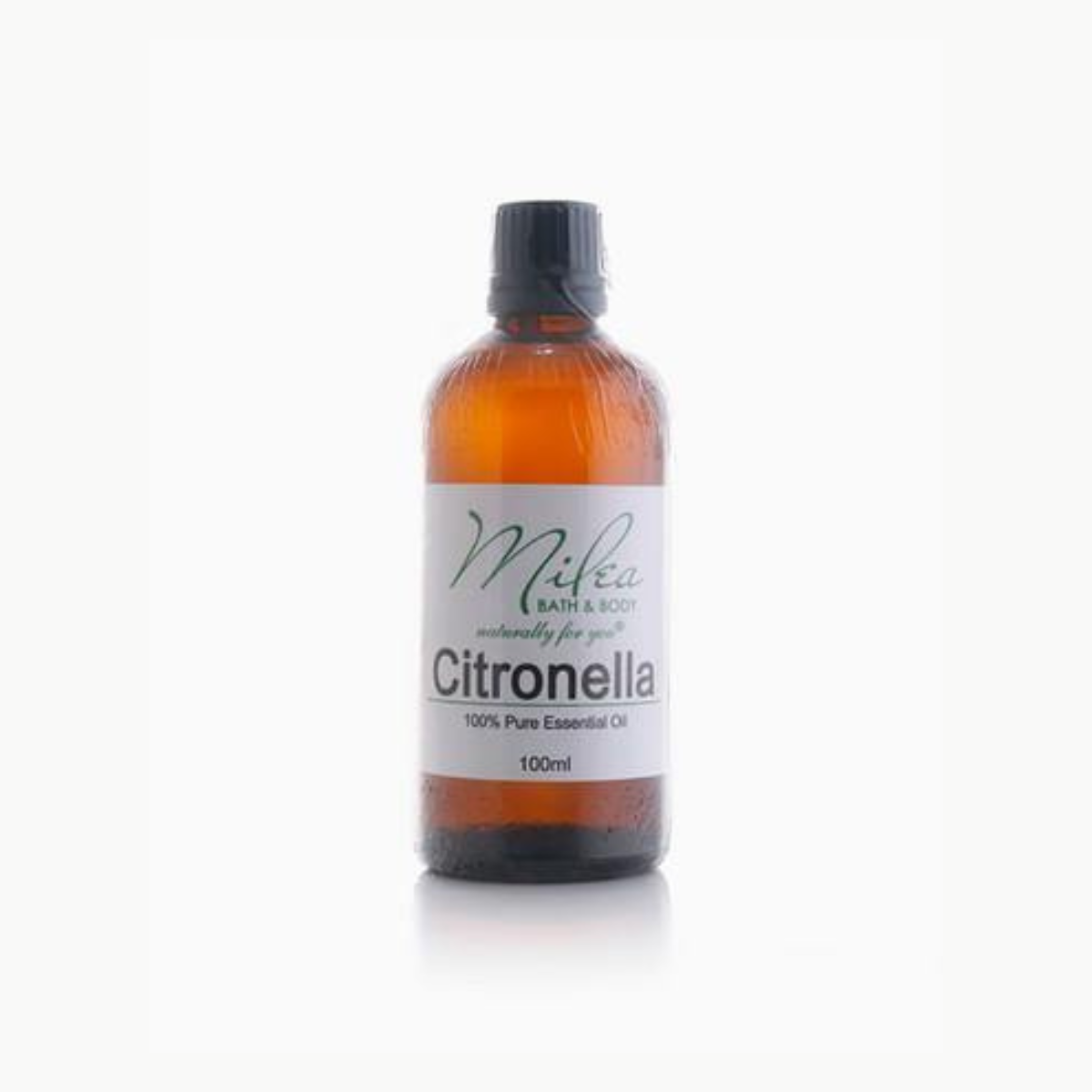 100% Pure Citronella Essential Oil
Sale price

₱570.00
Regular price
(/)
---
An excellent antiseptic and a great boon when wishing to clear a sickroom. Fights against intestinal parasites and brings down fever. Great at combating digestive complaints, excessive perspiration, fatigue, fleas, headaches, migraine and oily skin.

Citronella is a scent everyone knows but might not love. As a burner oil, its aroma lends a calming effect that clears the mind. You'll find it as an ingredient in many perfumes, soaps, skin lotions, and deodorants. Citronella is a versatile essential oil, and is a must for anyone who lives in a hot, humid environment.
 
Essential Oil Applications:

For dogs with fleas, add a couple of drops to a "doggie bandana" or to an absorbent collar, such as woven nylon, and place around the dog's neck. Do not use on cats, as felines are much more sensitive to this scent.

For digestive complaints, mix 2 drops with 2-3 tablespoons of a carrier oil and massage on abdominal area.

For headaches and migraines, use 2-3 drops in a cold or hot compress.

For oily skin, mix 2-3 drops with a carrier oil, and dab on face with a cotton ball.

As an insect repellent, use a few drops in a burner, vaporizer, or diffuser. Works especially well if used by an open window. Be careful if used indoors, as it can adversely affect caged birds. Citronella has long been considered the natural and safe alternative to DEET (N-diethyl-meta-toluamide), a controversial ingredient in most insect repellents.

Citronella can be used alone or with other essential oils, such as Milea's Eucalyptus Oil, to form a wonderful combination insect repellent. The plant itself does not produce enough pungency to repel bugs from your yard, but the oil can be diffused in small patio areas or used mixed with a carrier oil or water and lightly wiped on furniture, doorways, or other items to help repel the pests! You can simply rub the oil, diluted with a carrier oil, on your skin with a paper towel or cotton-ball.

Add small amounts (5-10 drops) to your lotion, sunscreen or shampoo for guaranteed coverage!

100% pure oil from Citronella plants. No other ingredients added.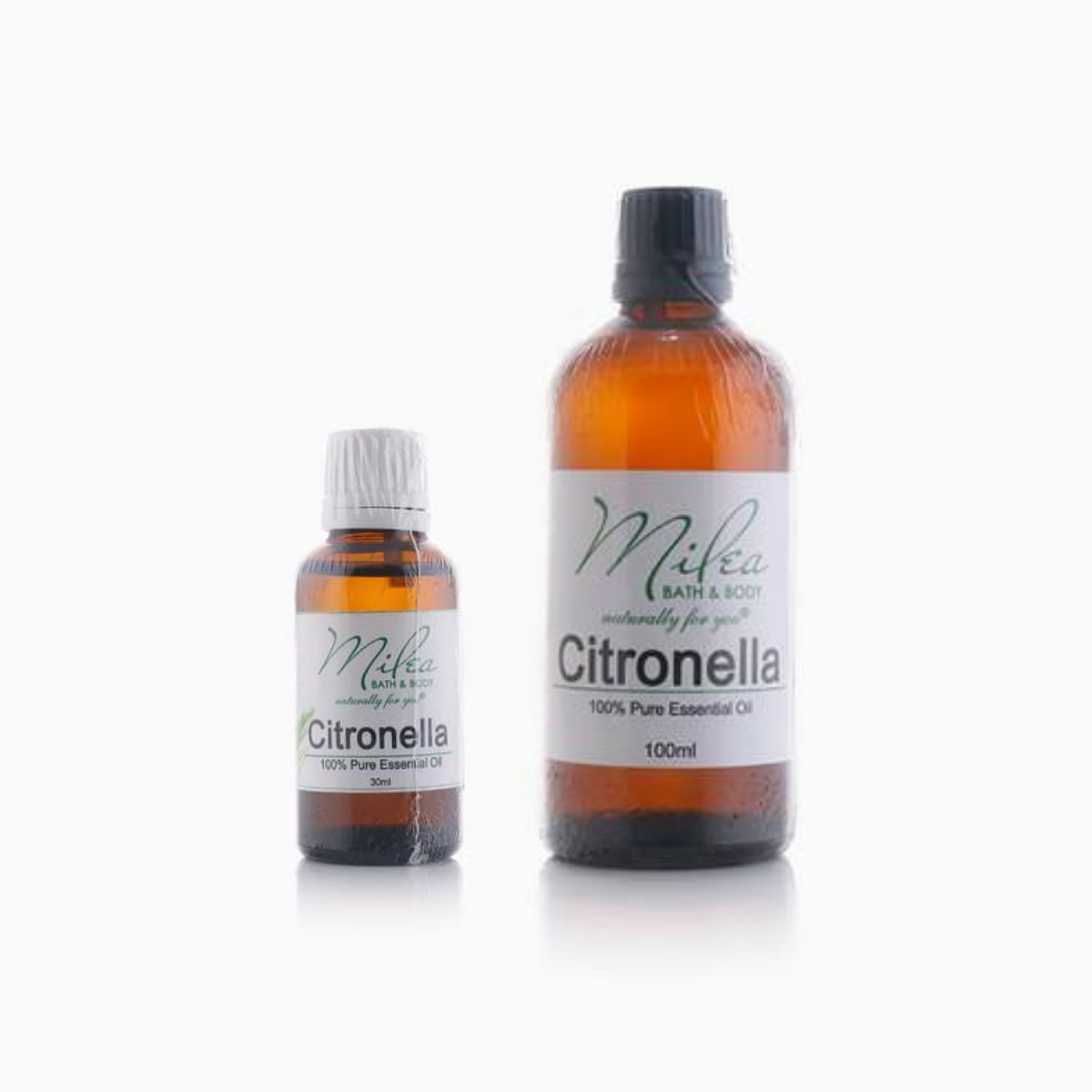 100% Pure Citronella Essential Oil
Sale price

₱570.00
Regular price
Choose options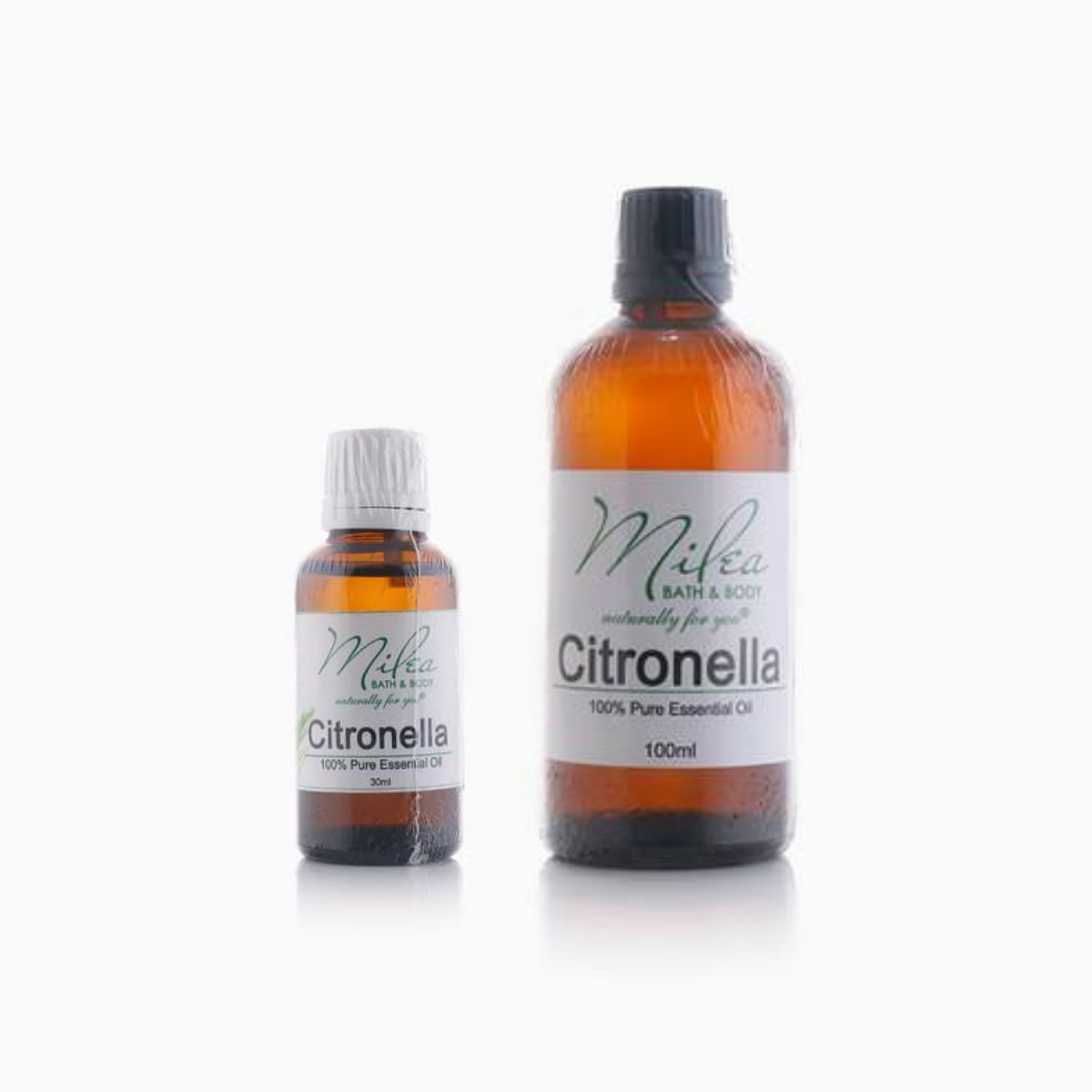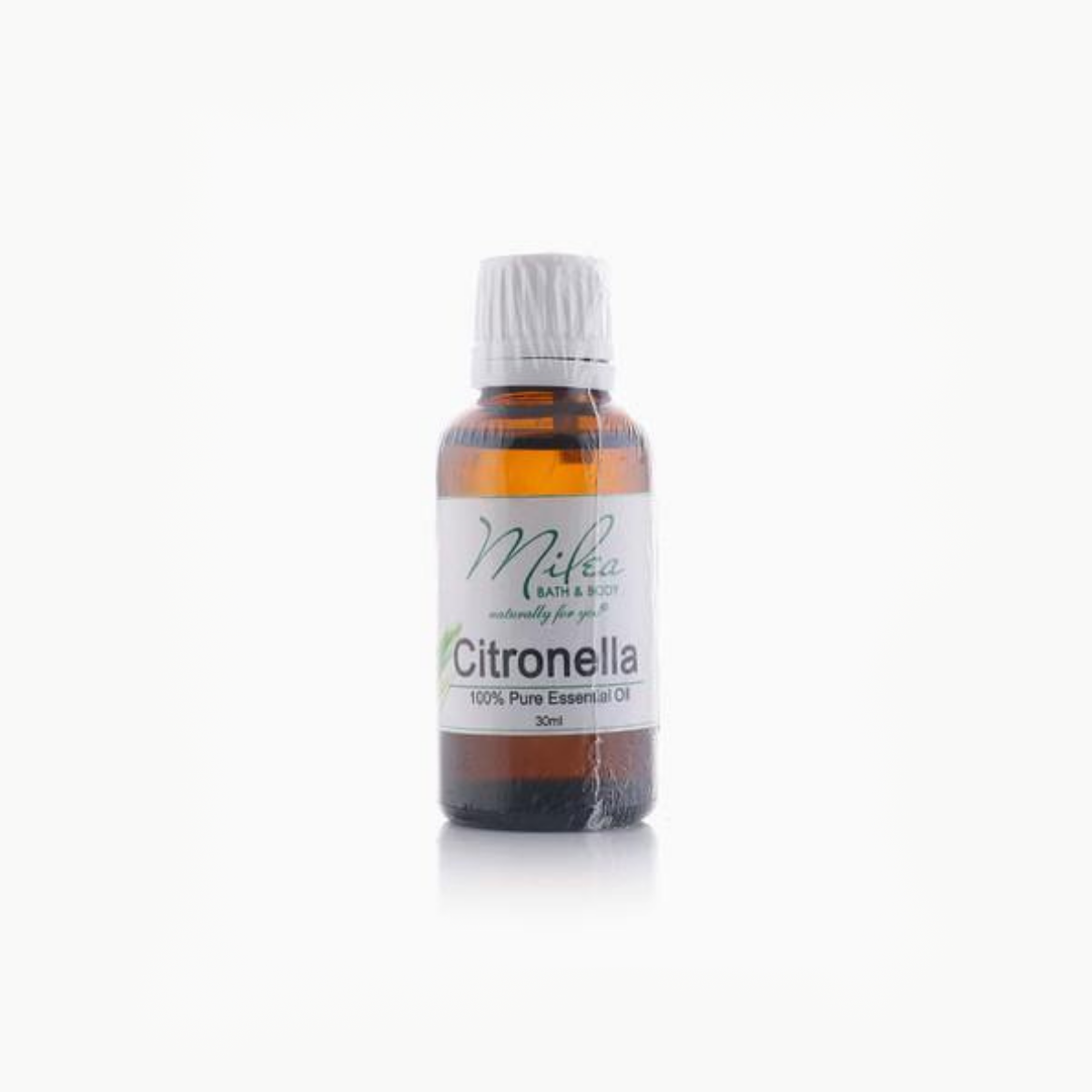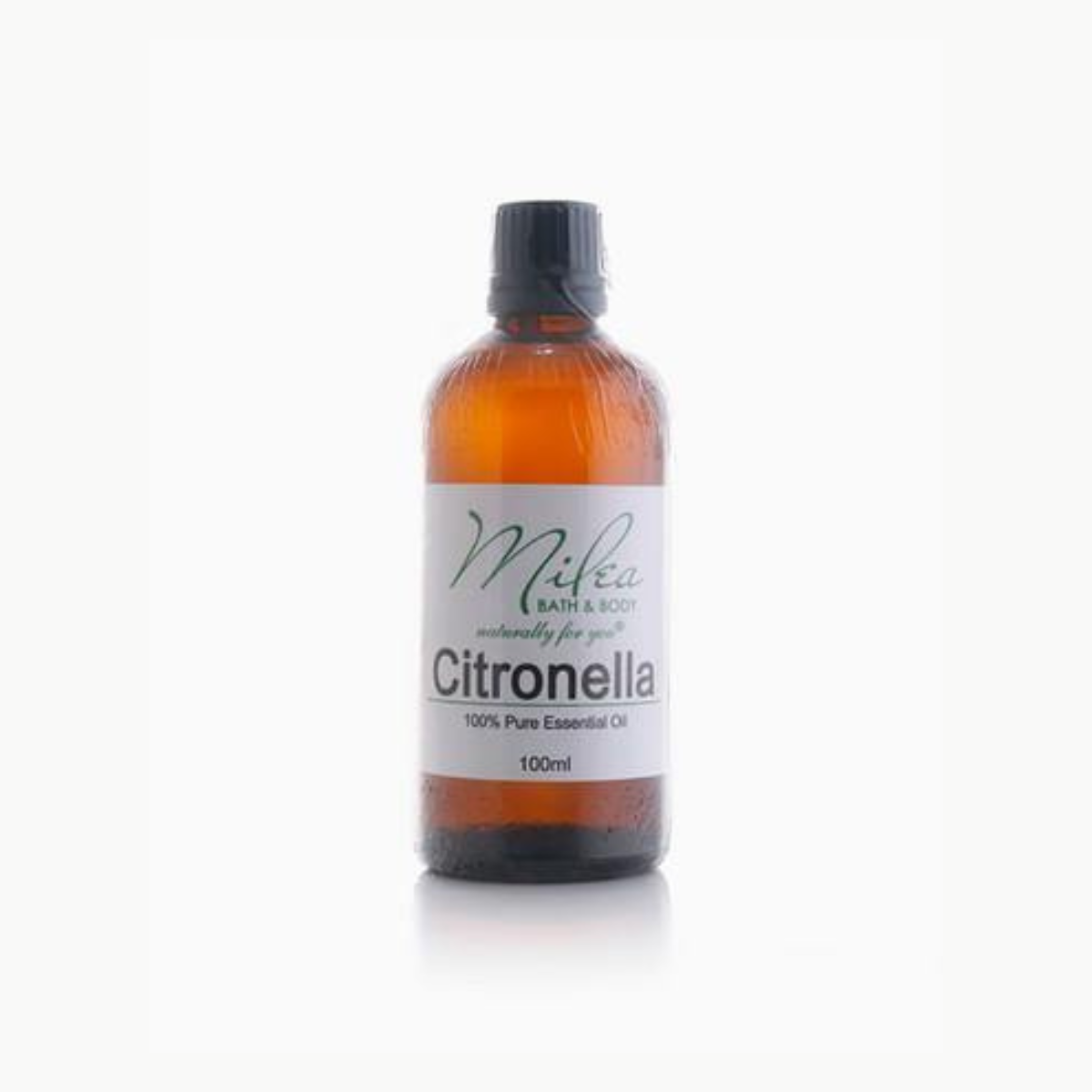 pleasant to the nose
i am a heavy user of citronella oil and i appreciate that the bottle is larger than the 10 or 15 ml of other brands. the scent of milea citronella oil is not overpowering and is pleasant to the nose. and the scent stays long after i have put off my electric oil burner. citronella really wards off mosquitoes and i prefer to use it rather than the chemical spray.