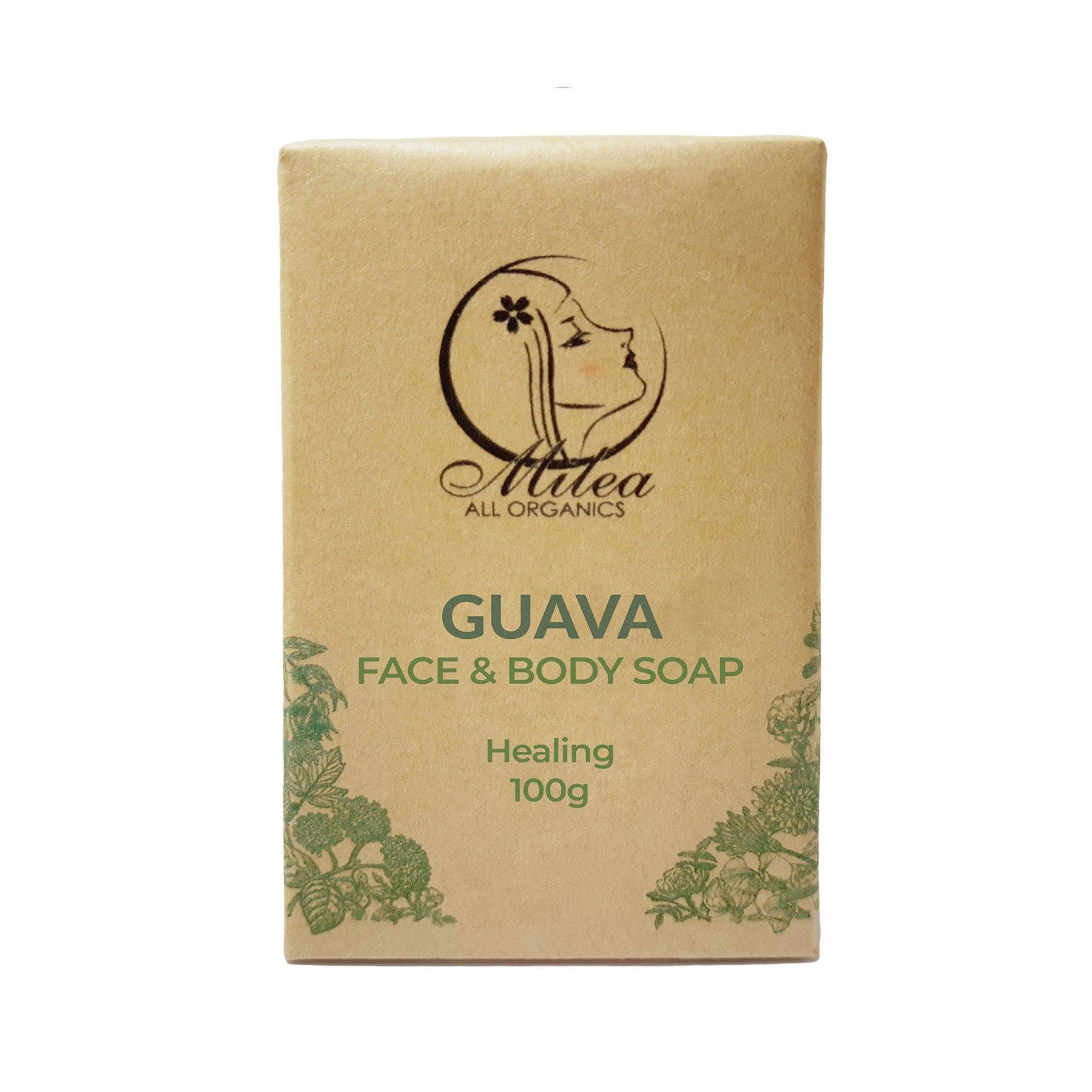 Guava Antibacterial Soap
Sale price

₱105.00
Regular price
(/)
---
With its strong anti-bacterial and anti-microbial properties, our Guava soap fiercely fights off germs and protects your skin from irritation. It also helps your wounds heal faster.

Guava can also lighten your skin tone and improves your skin texture making smooth and supple. The best soap for pimple-prone and oily skin.


Made by hand using the cold-process method, this virgin coconut oil-rich soap is packed with antioxidants that give you healthier and younger-looking skin.

Deeply moisturizes and removes dead skin cells to give you a more radiant glow. Repairs damaged skin tissue and protects your skin cells from blemishes caused by aging and sun exposure.
Saponified Oils, Pink Guava Extract, Virgin Coconut Oil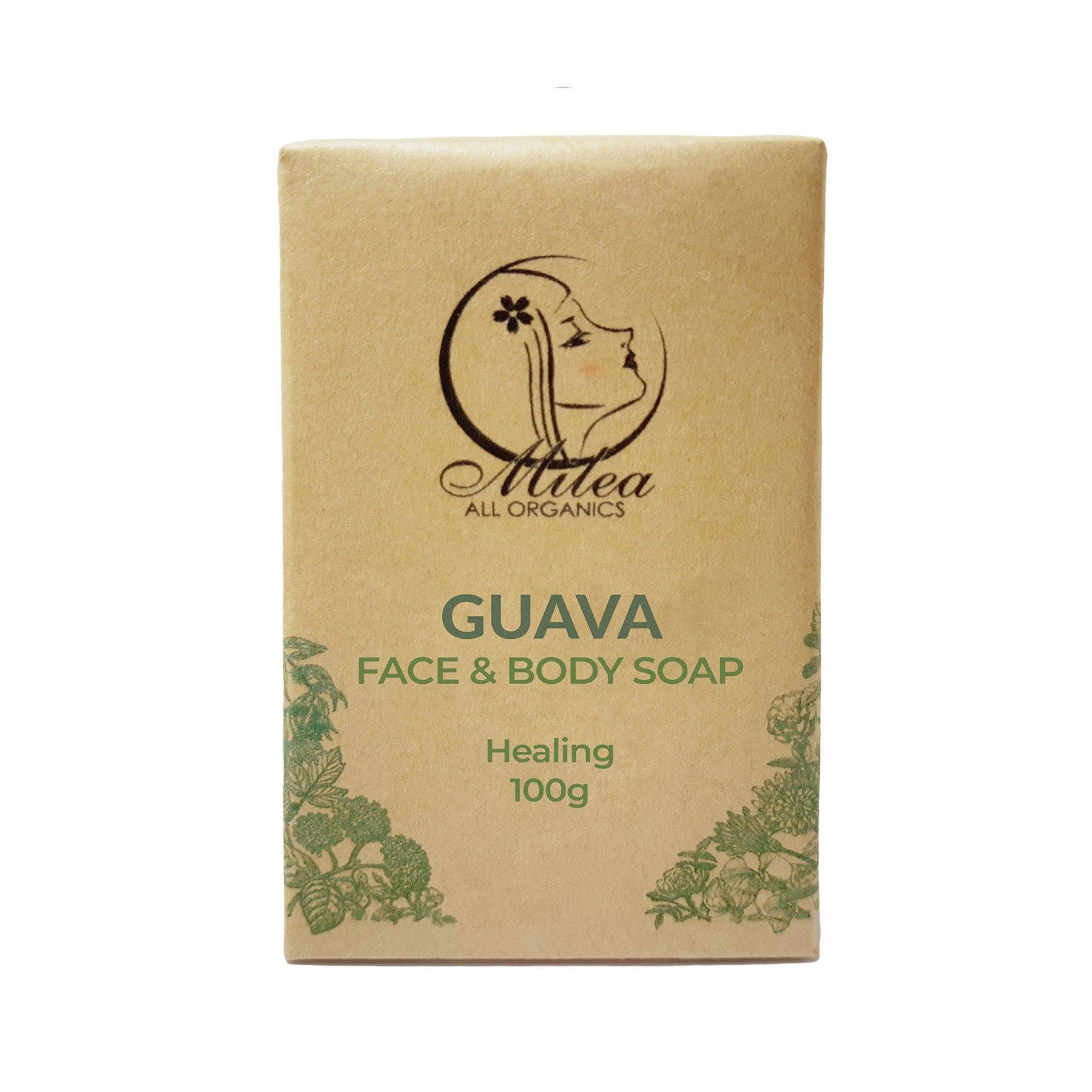 Guava Antibacterial Soap
Sale price

₱105.00
Regular price
Choose options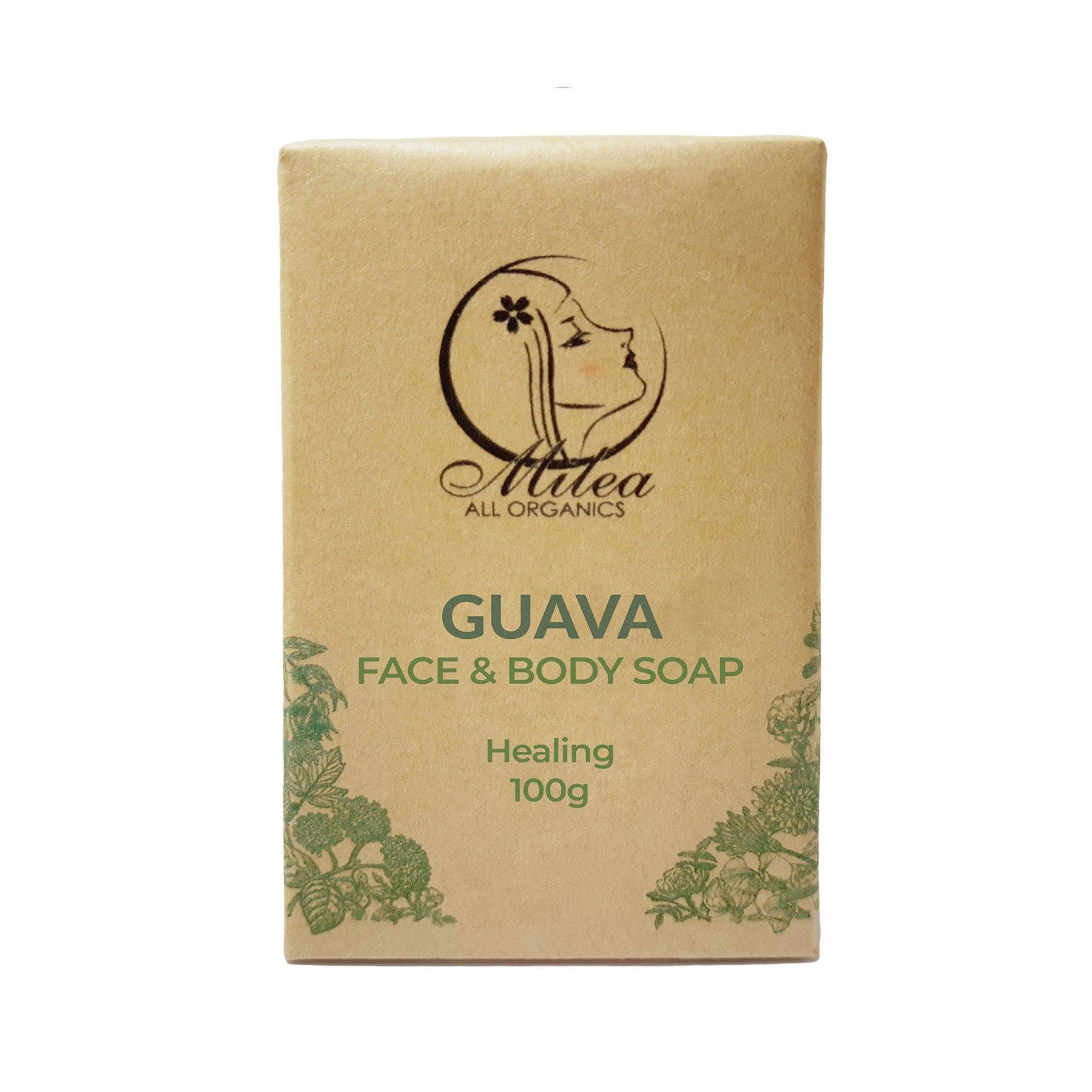 Daily essential, can't live without it
If I could give this 10 stars, I would! Not only does it help control acne, it keeps me almost odor-free throughout the day even during the humid summer months. I've recommended this to a friend and she said it was life-changing. No more dyahe moments!
Keeps me odor-free all day
The guava soap keeps my armpits odor-free even after a whole day of sweating. Highly recommended.
I just wish it didn't shrink too quickly.
wonderful soap!
tried this to clear the blemishes on my face. my skin has improved a lot. it also makes my skin soft.
Is truly a healing soap
I'm searching for a new natural bath soap to replace my papaya soap which dries my skin. I tried this guava soap since it has a positive review and on the website says it is a whitening and healing soap. When I tried it for the first time, I can clearly recognize the immediate smoothness that it gave my skin. I love it! But the reason why I'm writing this is because of the positive experience that my lola experienced when she used this soap. My lola has developing a kind of red rash (that looks like a map) every now and then. The doctor says lotion will help to diminish its appearance and so we did put lotion and yes it disappears for some time. But last week, she again have those red rashes and the lotion she's using right now is not helping because of its too much fragrance. I immediately handed her half of my guava soap and after only 3 days the red rash is gone! This is quite unusual because in a regular lotion, it takes weeks to disappear. I hope the recipe of the soap won't change so it will help a lot of people :)
My favorite soap!
I really like this soap and this is my favorite so far..I easily get pimples on my face but with this guava soap, ang dali mag dried out ng mga pimples ko in combination with the lemongrass toner. Thank you milea!