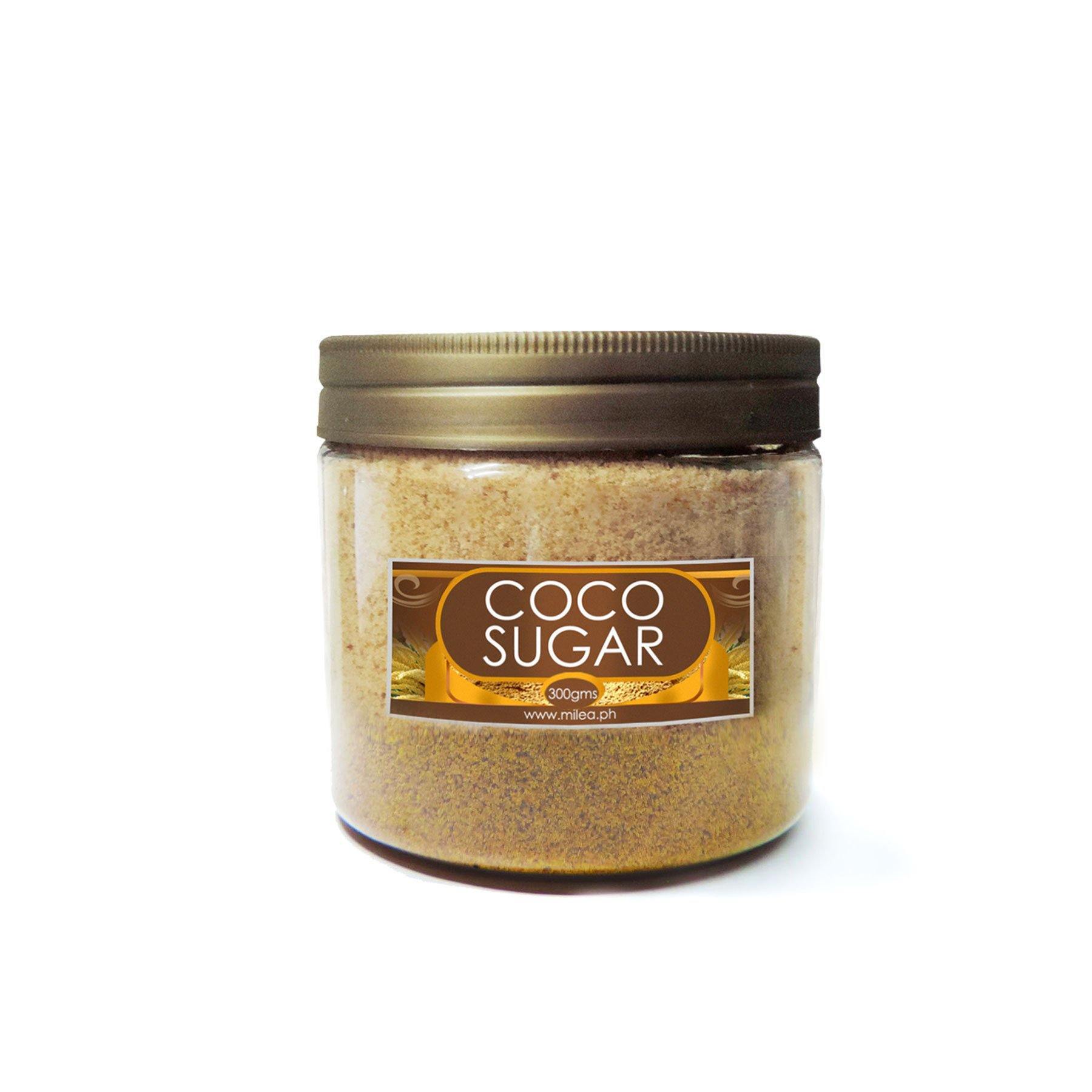 Coconut Sugar from Coconut Nectar
Sale price

₱410.00
Regular price
(/)
---
The Milea All Organics Coconut Sugar is taken from the boiled and dehydrated sap of the coconut palm. It comes with a higher price tag than granulated sugar but offers the same number of carbohydrates and calories. The beauty of using this form of sugar is that it offers some trace nutrients and may have less of a dramatic impact on your blood sugar than other types of sweeteners.

NUTRIENT CONTENT
Coconut sugar offers more vitamins and minerals than white table sugar. It contains trace amounts of vitamin C, potassium, phosphorous, magnesium, calcium, zinc, iron and copper. Coconut sugar also provides small amounts of phytonutrients and antioxidants. You'll also find the B vitamin inositol in coconut sugar, which is often used to help uplift the mood.

LOW GLYCEMIC IMPACT
The glycemic index measures the effects of carbohydrates on your blood sugar. Coconut sugar ranks just 35 on this index, while regular table sugar ranks between 60 and 75. Foods high on the glycemic index cause your blood sugar to spike, which can lead to a sugar rush and subsequent crash. 

LESS FRUCTOSE
Fructose is a type of sugar your body converts to fat quickly. Only your liver can break down fructose, and one of the results of this breakdown is triglyceride -- a form of fat. Agave nectar is 90 percent fructose, and high-fructose corn syrup is 55 percent fructose. Coconut sugar has just 45 percent fructose, making it a better option than these other sweeteners.
Choose options